With Patrick's family still very much at the core of the business, our team is bound not only by kinship, but also by the deep appreciation of antiques' beauty and character, the decades of expertise and the commitment to work closely together to uphold excellence in every aspect of the trade, the exceptional quality and craftsmanship of the pieces, seamless logistics, and outstanding customer service.
The Patrick Moorhead Antiques team ethos is simple: we live and breathe antiques with sheer enthusiasm, warm approachability, and utmost dedication.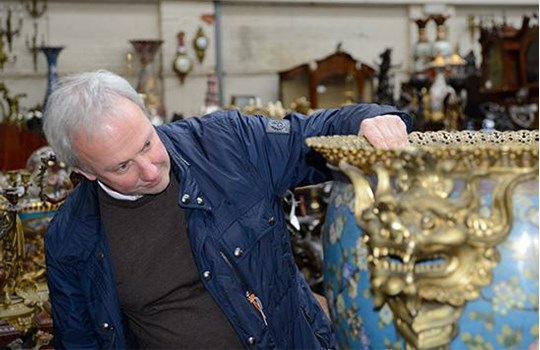 PATRICK MOORHEAD
FOUNDER
Patrick is at the helm of Patrick Moorhead Antiques and is responsible for sales, acquisitions and overall decision making. He has been dealing in antiques since childhood, helping his parents at their Attic Antiques shop and leaving school at 16 to fully immerse himself in the family trade. Having tirelessly worked for over 35 years, he has built up the business to become one of the largest antique dealers in Europe.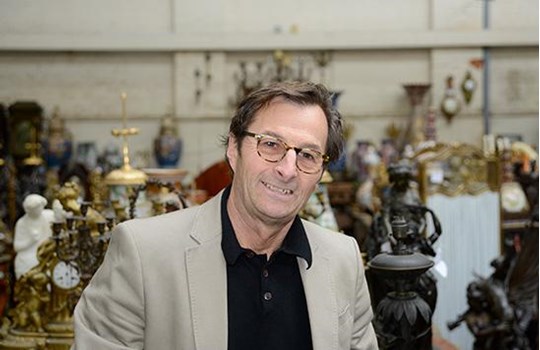 CHRIS COWEN
CONSULTANT
Chris began his career in antiques as a restorer over 40 years ago, then started buying and selling. He exhibited at a number of antique fairs at Olympia London. Having teamed up with Patrick over 10 years ago, Chris is responsible for all the internet-based business and works with interior designers and decorators.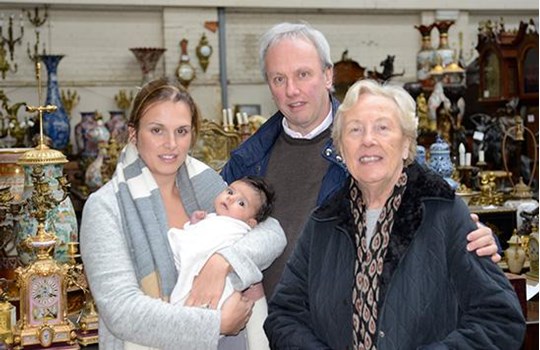 MAUREEN MOORHEAD
OPERATIONS
Maureen, Patrick's mother, has been in the antique business all her working life and got Patrick involved in the business at a very young age. She comes in most days, helping oversee the smooth running of the business and giving a hand wherever she can.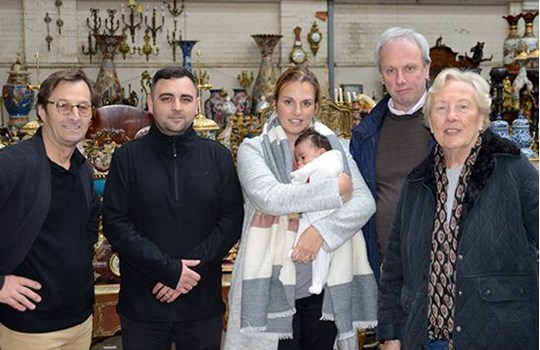 JASMINE TATHAM
MANAGEMENT
Jasmine is Patrick and Heather's eldest daughter and has recently given birth to their first grandchild (Ivy). Jasmine helps Patrick manage the business, dealing with accounts and general decision making.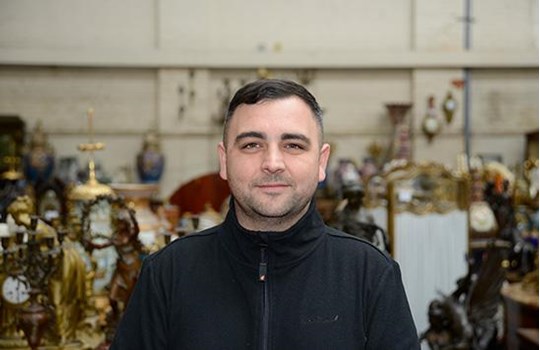 MICHAEL BOWLES
WAREHOUSE MANAGEMENT
Michael started in the business as a porter for a local auction house and joined Patrick over 8 years ago. He keeps the warehouse organised, assists customers, arranges restoration and helps takes care of photography.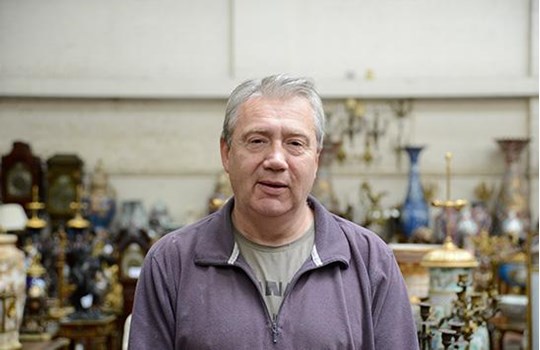 LEZ SWAYNE
ANTIQUE FURNITURE RESTORER
Leslie Swayne has been restoring antique furniture for over twenty years. Priding himself on bring life back into some of our 18th and 19th Century furniture. Using traditional methods of hand French polishing and waxing. Having Les on site helps us offer a fast service of getting items into a showroom condition and shipped out to clients all around the world.